People want the best legal help they can get, unfortunately, most don't know enough about how law firms work to make the best judgment call. This leaves those who are seeking legal advice to cross their fingers and hope they make the right decision. 
Finding the right attorney is a big deal. Especially when it comes to something like a personal injury case which can put your future well-being and quality of life at stake.
While it is important to call a lawyer immediately after an incident you should take a few minutes to understand what you will get from the law firm you choose to serve you.
What's important to you? Things to think about before hiring a lawyer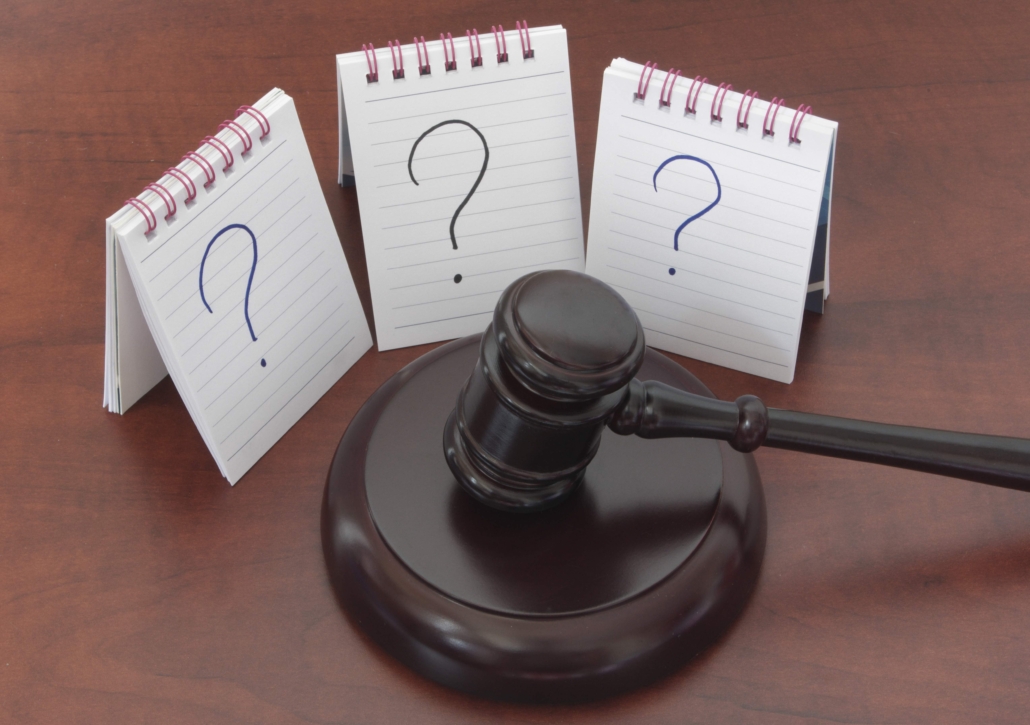 Those who seek legal advice are often feeling a little stressed, overwhelmed or are dealing with some mental turmoil. It can be a challenging time. As many go through this time, they want to find someone, anyone, who can help them and don't take the time to think about what they really need from an attorney. With so many options available and with each law office having its own way of doing things, it's important to know what you want from a law firm you will be working with.
Here are some common wants and needs among those seeking help from a law firm:
An experienced attorney
Friendly and welcoming
Someone who will educate them on the case and process and keep them in the loop
Win at any costs
Affordable
Local
Offers payment plans
Speaks a specific language
Professional
Everyone has their own needs and wants when it comes to hiring an attorney. However, we've found that many want very similar things. They want someone who is going to provide their case with time, attention and dedication. When it comes to interacting with the law firm, they want someone who is going to listen to them and take the time to educate them on the process and where the case is. And at the end of the day they want someone who is going to get them results.
Once you have an idea of the ideal law firm for your situation, you can begin investigating the best options.
Working with a small law firm
Every city has a number of small local law firms to choose from. These firms tend to be more client-oriented and have the flexibility to dedicate more attention to individual clients where needed. This allows them to put more energy and strategic focus into each case providing efficient case prep and a friendly experience. 
Is a smaller law firm right for you? Let's dive into the pros and cons.
Pros
Their focus and dedication allow them to be more efficient and can settle cases quicker than their larger counterparts.
When it comes to explaining your situation and being educated about your case you will be able to work directly with your attorney. Most importantly, the entire process will be done through an attorney, not a clerk or intern.
Oftentimes working with smaller firms means more affordable rates or more flexible payment options.
Cons
No firm is perfect. While working with a smaller firm means more personal attention and efficiency with your case there is a downside. Because small firms have less staff on hand they may be limited to the number of cases they can work on at a time.
Working with a large law firm
Some law firms have grown into larger operations housing many lawyers, clerks and interns. These law firms are skilled in their areas of focus but they are required to maintain a high level of efficiency in their operations.
In order to stay efficient and profitable, these firms generally will take on a large number of cases but will require their clerks and interns to handle much of the case prep. 
This means that instead of working with an actual attorney, most of your case information will be handled by a clerk or an intern and the attorney does not come into the process until later down the road.
Doing business this way has its advantages but it also has some downsides for those seeking legal help. Is working with a large firm right for you? Let's find out.
Pros
Larger law firms have the ability to invest more resources for complex cases. Bigger or complex cases sometimes require a firm to hire experts and investigators to review a case, conduct depositions and execute discovery which all require time and energy.
Firms this size will oftentimes have specialists and can have more people reviewing certain cases when needed.
Cons
The downside to working with these firms is that most will not have the opportunity to have a relationship with their attorney. Most of the case prep and process is done through a clerk or intern so a client really won't speak with the actual attorney leading their case until they get down to the nitty-gritty details.
Because large law firms must remain efficient in their operations they may also put small cases on the back burner or turn cases down.
These firms are sometimes more expensive to work with because of their higher overhead.
What's the best type of firm to hire for legal help
The best law firm for your case comes down to what you need in a lawyer.
Do you need a larger firm that may be able to handle more complex cases which will likely drag out over large periods of time?
Is your best bet a small local firm that is going to listen to your needs and put the time and energy into your case to ensure a successful outcome in a quicker and more efficient manner?
The choice is yours. Think about the experience you want to have and what you want from your law firm. Then, call until you find a law firm that fits your needs.
Want an honest conversation about your case?
At the Law Offices of David Mabrey, we take the time to sit with clients to discuss their case and the legal process that will ensue. When a potential client calls, they have the opportunity to speak with the attorney who will actually handle their case. 
So, if you want to have an honest conversation about your case, the process, and the potential outcome with an attorney who will be there with you through the entire process, then give the Law Offices of David Mabrey a call at 443-848-2878. We are a local law firm dedicated to meeting the legal needs of every client who walks through the doors.
https://davidnmabreylaw.com/wp-content/uploads/2022/06/Number-one-lawyer-scaled.jpeg
1708
2560
admin
https://davidnmabreylaw.com/wp-content/uploads/2020/11/mabrey-law-logo.png
admin
2022-06-27 19:57:02
2022-06-27 19:57:03
What's the Best Law Firm to Work with?